June 2, 2021 | 4:00pm - 5:00pm
An opportunity to hear from and interact with student speakers and learn more about their spring semester experiences.
A Virtual Experience!
As with last semester's event, we will be hosting virtually for the safety and accessibility of all!
The goal of this event is to bring our community together to celebrate our students!
The Speakers
Check back often as we update students who have successfully submitted projects!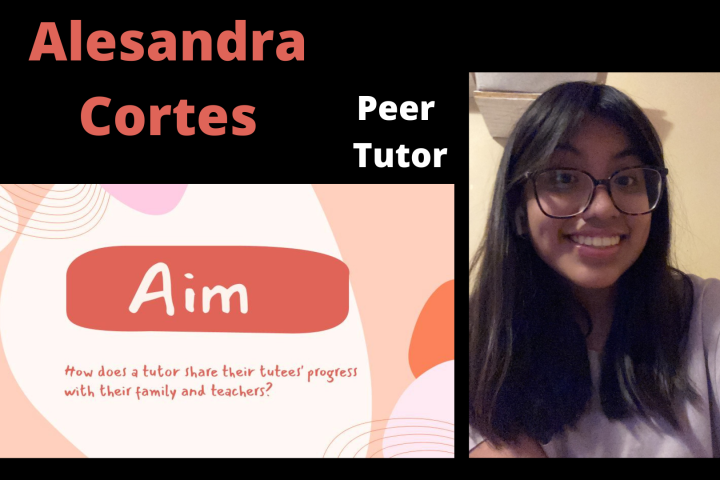 Alesandra Cortes
8th Grade Student, MS223
Peer-Tutor (Ed Martinez, Georgina Chavez)
Area of Excellence: Communication SKills
Product: PowerPoint Mini-lesson on how to have open conversations with families and parents when you are a peer tutor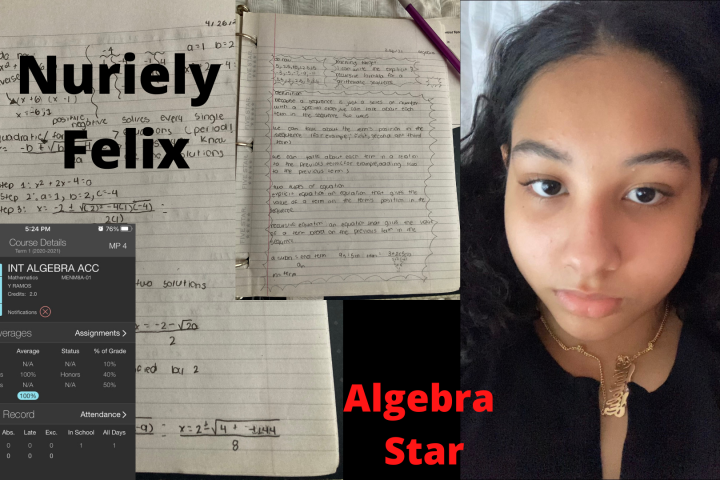 Nuriely Felix
8th Grade MS223
Algebra Student (Ms. Ramos, Mr. Zhang)
Area of Excellence: Problem-Solving Skills
Product: Math notebook and grades show how to overcome any challenge through problem-solving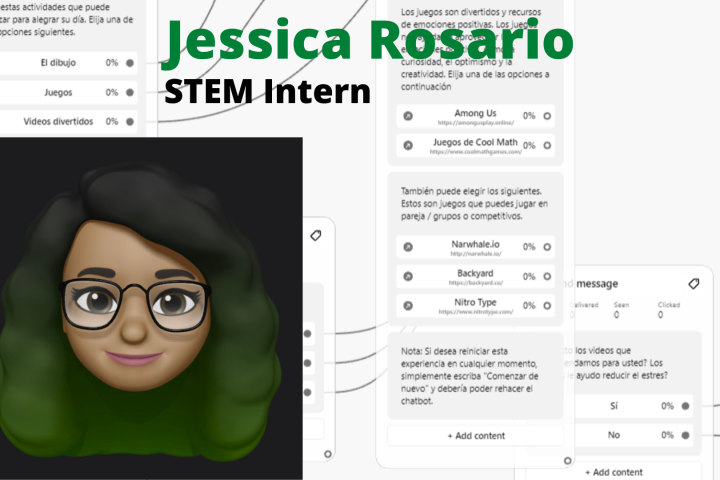 Jessica Rosario
11th Grade, HS223
STEM Internship (Ms. Rodriguez, Fatimatou Seck
Area of Excellence: Teamwork Skills Product: Completing a complex service learning project together - Facebook SEL Chatbot
Let us know if you'll be attending!

Quick Info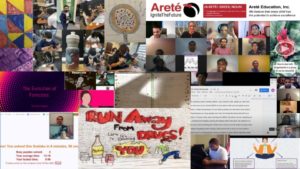 It's Showcase season at Arete once again!
After a roaring success with our first ever virtual showcase in January, we are back!
Wednesday, June 2nd @4pm
This semester's forum features some fresh faces and we are excited to invite the community to join us as we highlight the magnificent work done during our Expanded Day Program.
The showcase offers us an opportunity to hear from many of our students from 6th through 12th grade. Previous submissions ranged from artwork, to writing, to meditation and fresh beats! This year is already shaping up to be another diverse event, as submissions are rolling in to meet our submission deadline.
Our students work hard to bring you top notch work, so please join us on Wednesday, June 2, 2021 from 4-5pm for this event. Click here to RSVP.
MAKE AN IMPACT
Areté Education is thriving, but the best is yet to come! We have a vision for this program -- to offer even stronger, smarter, and more enriching experiences that propel our students to succeed. We're ready for the future of Ignite Learning -- help us get there.