COMMUNITY
Areté Education extends the traditional school day, week and year with enhanced learning experiences that are fully integrated into school communities. We motivate students with aspirational and experiential learning in a nurturing and rigorous environment where they acquire and develop the skills and knowledge to succeed in school and beyond.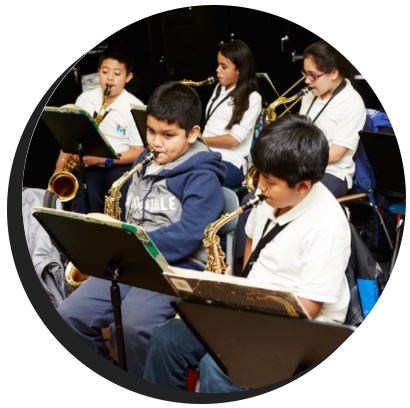 Founded by Dr. Ramon Gonzalez in 2003, The Lab School is an internationally recognized public school serving sixth through twelfth grade students in the South Bronx (Mott Haven).
In Mott Haven, one in ten students is homeless and 54% graduate high school in four years and, before 2003, the school was one of the most dangerous in NYC.

96% of Lab School Students live below the poverty line and 99% are Black and Latino.

Despite these challenges, the students are ranked 74th percentile city-wide.
In 2010, Ignite Learning was founded. Students have made dramatic academic and social gains during that time, and The Lab School continued to rise to a top performing school.
Yearly, Ignite provides 500 extra hours of academic and extracurricular time.

Ignites year-round programming (i.e. Summer Bridge Program, extended day) is diverse and focuses on closing the experience gap.
ARETÉ EDUCATION
Areté Education is thriving, but the best is yet to come! We have a vision for this program -- to offer even stronger, smarter, and more enriching experiences that propel our students to success. We're ready for the future of Ignite Learning -- help us get there.