Over Two Years: 1,700 Families Served
As the year comes to a close, Arete Education and The Collective Black Employee Resource Group (CFBERG) wanted to thank you for your generosity and support for the Feed Our Needs campaign. For the last two years were we able to raise $40,250 that was critical in supporting disenfranchised communities, as food insecurity continues to increase. 
Your contributions during challenging times enabled us to support Black- and Brown-owned restaurants who were key in sourcing meals that were distributed in the Bronx and Harlem. To date we have been able to feed over 1700 families and students, and in 2022 we partnered with JFFNYC who helped us to reach more families in need. We hope to continue this partnership and drive our mission investing in youth across New York City, we need your support to fulfill this mission in our communities. 
How You Can Help
We have several upcoming events that we need your help with in January! You can help pack warm clothing bags for families and serve hot meals at our next Feed Our Needs events during MLK Jr. Weekend (January 16th). Find out more ››
Our Impact
Across the city, you have helped make a difference in our communities! Since 2020, we have partnered with local NYC restaurants, The Collective CF BERG, South Bronx Mutual Aid, The Lab School, Harlem Police Athletic League, Harlem Lacrosse, Carvers Savings Bank, and Zeta Boule Fraternity.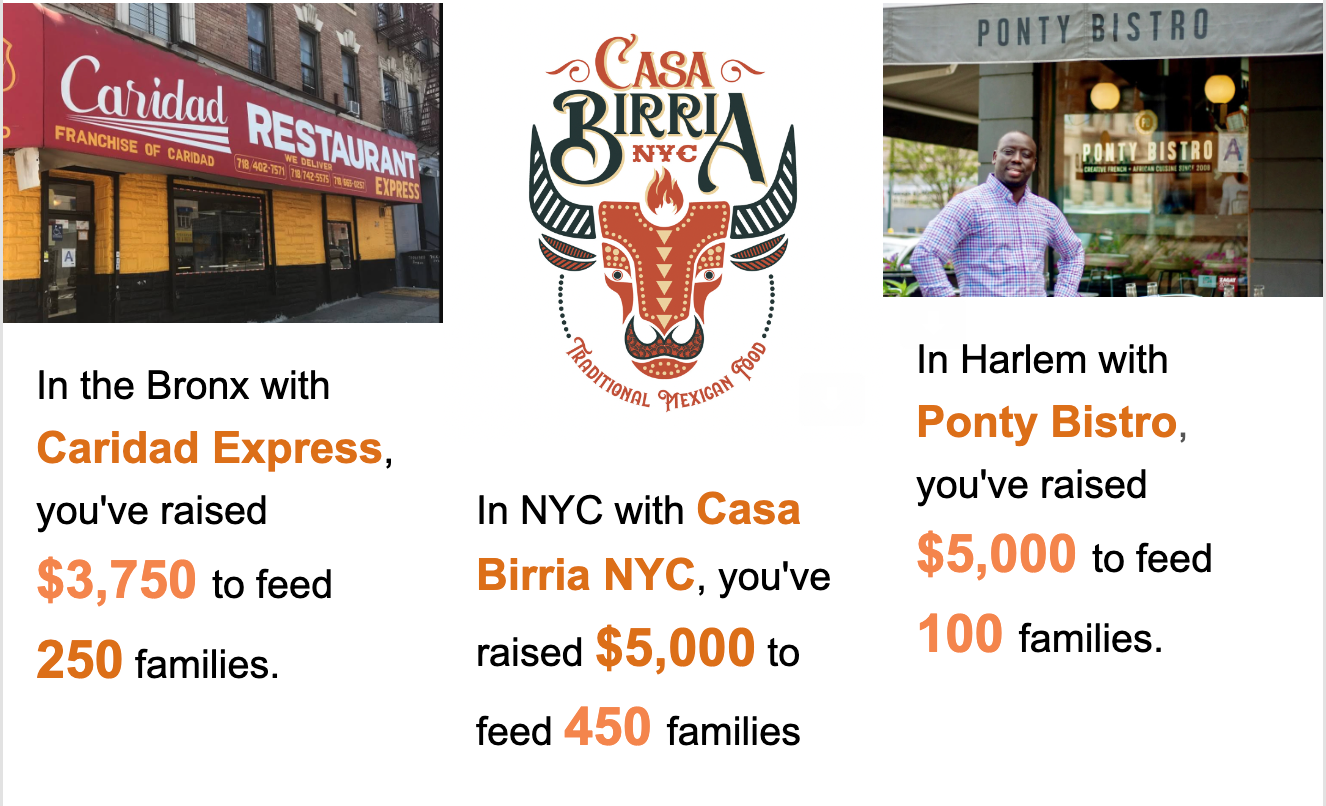 Help Raise Funds for 2023 Events
We are actively fundraising now for our 2023 events. Please consider supporting us by or volunteering or OR making a donation..