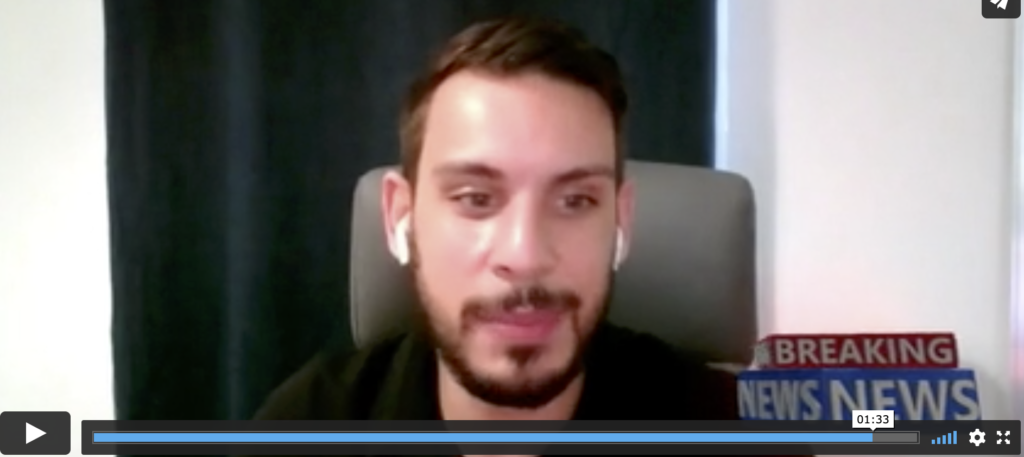 Videocasting is a great way to add a personal touch to our digital communications. After options like emojis, bitmojis, gifs, or images, recorded video is one of the best ways to "be" with our students and colleagues. This video highlights some of the best practices for welcoming students back to classes and reminding them of the important information they may need to remember to jump back in. The video also gives them a nice way to ease back into school. It is overly demanding on their cognitive skills but conveys useful information. By adding text to highlight key points and visuals that add some spunk or humor, we engage students' senses in connecting with someone they know, their teacher.

Some key things to remember for best results:
Be yourself: students want to interact with you. There are plenty of videos about plenty of things, but none of them are you.
Keep it Simple: Give students just the information they need without overwhelming them, try to keep your info to 3-5 bullets.
Appeal to the senses: Add visuals and sounds to support student engagement and understanding.
Our goal in everything we do is to make students want to come to class. Youth is a time of intense change and making sense of the world around you. Students will do the things they choose to and find the most ingenious ways to make it happen. Throughout this time, I am often brought back to a singular question: When students have every opportunity and avenue to choose to not be in class and not engage, how can I get them to look forward to, want to, and choose to be in class?