Mindfulness is a nonjudgmental sense of awareness that allows one to pay attention to purpose and being in the present moment. Mindfulness is not just meditation, reflection, concentration exercises, or a quick fix for stress. It is the nature of being conscious of personal sensations and feelings and attending to them. 
The Mindful Stress Buffering Account presented by Creswell and Lindsay (2014) proposes that mindfulness alters stress appraisals to reduce stress reactivity and strengthens stress coping mechanisms. Furthermore, they present that mindfulness can activate the SAM-axis (a stress-response system) in one of two ways: reducing the activation of the sympathetic nervous system (fight or flight response to stress) or increasing activity of the parasympathetic nervous system (network of nerves that relaxes the body after experiencing stress). This biological evidence communicated that mindfulness can help mitigate the effect stress has on human health. 
Moreover, applications of Mindfulness-Based Programming have observed increases in well-being, improved behavior regulation, and reduced stress and psychological symptoms. Stress and trauma can have direct (onset of diseases) and indirect (impair cognitive function and performance) effects. Implementing mindfulness practices can help reduce stress and support health. 
Arete President Sarah Benis Scheier-Dolberg plans to use a Niroga Dynamic Mindfulness Training to implement mindfulness practices within Arete to help not just students but staff and leaders too!
Why this training? 
The work from the Niroga Institute has developed from using their training in groups with students in Oakland. It was tailored for youth who are in serious distressing circumstances and focuses on addressing their trauma. Niroga specializes in an integrative approach that involves social emotional learning, social emotional teaching, and social emotional parenting.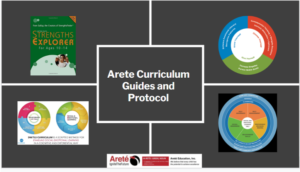 Materials from Niroga are not new to Arete as we have used their approach in the past when piloting and designing the SEL curriculum 2019. It started with training students and afterschool staff with Transformative Life Skills sessions with the help of Niroga. This work resembled a bottom-up design where the Arete SEL pilot team saw how students took the lead in mindfulness-based programming like deciding when they wanted to take the time to do breathing exercises. Four years since the SEL pilot, Sarah wants to layer in a top-down design where leaders within Arete receive training through Niroga's Dynamic Mindfulness sessions. 
"The intent of this training is to give you more oxygen to survive with your work," Sarah coaches the leadership team. She underscores the importance of providing her staff with the necessary tools to help and support their needs as human beings and educators. She intends for this training to help Arete's leaders deal with their trauma, whether it be vicarious trauma or acute trauma. This is a call for Arete's leaders to know how to support themselves and find ways to address their stress. Down the line, they will be transferring the skills learned through Niroga to their work within Arete.
What do you hope your employees gain from this training? How will progress and learning be tracked?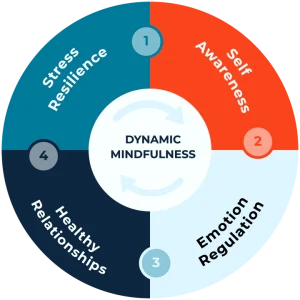 "I want them to feel comfortable breathing. I want them to feel comfortable creating a space for mindfulness." Sarah hopes to see these mindful behaviors happening in all Arete meetings, classrooms, and across the organization's culture. The leadership group will finish the intensive training period by June and subsequently have working products that are manifested at the partnership schools. 
In terms of assessment, there is a plan to have our leaders working on designing a curriculum for this summer that implements what they have learned in their Niroga training. Engaging Arete's leaders in some form of design work will put their skills to the test. This is imperative for implementing their new learnings for the upcoming school year at all of Arete's four expansion sites.  Their learning will be observed, and they will be coached to integrate Niroga's dynamic mindfulness skills into their staff trainings and regular team meetings. From there, the dynamic mindfulness skills gained from this spring's trainings can serve as a model for future work. Niroga is well known on the West Coast but not in New York. Arete can serve as an example for others to see how powerful integrating Niroga's trainings can be within an organization and at community school sites.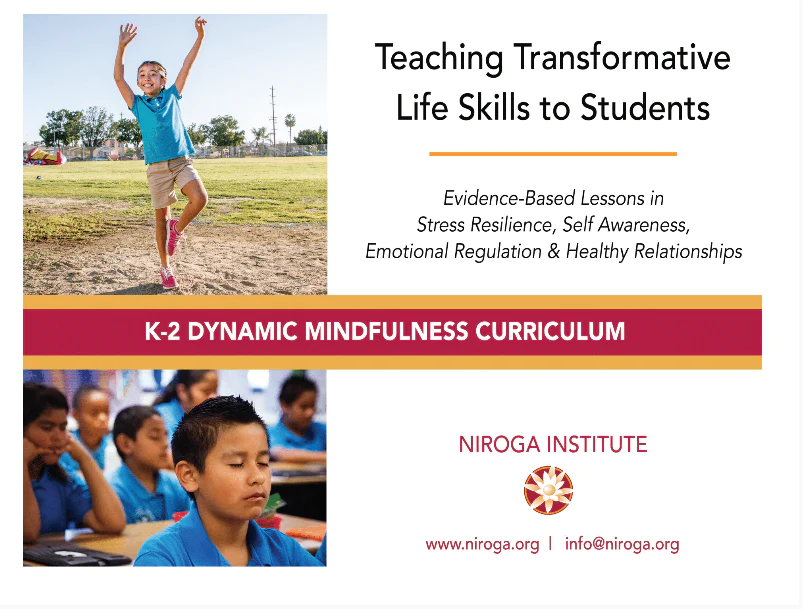 Why this group? Do you hope it'll have a trickle down effect?
Sarah's vision for this session was to have a pilot to start with an influential group. She states that this approach is partially in response to Arete's expansion as the organization is living through the question: "How do we want this culture to expand with the other boroughs?"
Arete is a relatively small organization with over a decade of experience at the The Laboratory School of Finance and Technology, which serves as a model for new partnerships. This training allows for a monthly leadership series to build a leadership cohort. Then, at each community school site, there will be a cohort that will be able to lead the school's dynamic mindfulness work. Sarah notes that these leaders have been through a lot by being an organization within a big city that serves marginalized students and families. Niroga gives Arete a way to power up its employees to help them lead and create a great culture to serve the community. After having gone through the training, she anticipates that these individuals are able to lead others in the work. The goal is to have leaders that are comfortable with leading dynamic mindfulness practices and learning how to self-regulate themselves as they engage their staff, students, and families. This is a beneficial way of providing support to the leaders of our organization by offering opportunities to properly address their stress and trauma to then suitably serve our communities. This work fully embraces the mission of seeing our employees, students, and families prosper! 
What did you notice within the organization that led to adopting this training?
Sarah encountered Niroga five years ago when attending a women's leadership conference in California. One of the Niroga staff members was leading a workshop where he had attendees participate in dynamic mindfulness practices while also learning about impacts of trauma on the work of education leaders. All of the attendees at the conference were working in urban settings that dealt with chronic stress, direct trauma, and vicarious trauma. Since the pandemic, everyone has experienced trauma and stress while also leading with complex issues of working within an urban community. 
With this in mind, she acknowledges that trauma is real and prevalent within Arete and wants to help address that with the help of Niroga! A benefit of using Niroga is that their practices are refined in urban settings which is helpful for Arete implementing mindful actions to help reduce the impact of trauma. One thing that Sarah finds crucial in the work Niroga does that will be beneficial for Arete is the focus on trauma as a somatic definition. 
"Trauma freezes within our body! I want to provide a sort of first aid for our educators and leaders. Post pandemic, it is clear to all of us that we're fragile! We are still processing what has happened and figuring out how to effectively move forward." She finds it vital for trauma not only to be addressed through thinking and processing, but also through movement. This is what Niroga brings to us: dynamic mindfulness - transformative behaviors that require mindful movement, breathing, and centering. Niroga is a call to action! It is a breath of fresh air, a time to pause and take care of yourself! As she puts it, it is a simple way to do some self regulation that can take as little as 15 minutes. It is feasible and asks her staff to partake in these helpful practices.