The Black Lives Matter movement is not something that has recently emerged in America-- it has resurfaced. For centuries, America has been a place that has constantly neglected the issues at hand regarding black people. There have been constant battles from the Civil Rights Movement in the mid 1950s to the late 1960s, to the modern day Black Lives Matter movement that was started back in 2013, which is still very relevant till this day. Our American system is built on principles made to serve white men, and has been buried by slogans like "liberty and justice for all," when in reality justice has countless times never been served for the black innocent lives lost due to the systemic racism present. 
It has been the job of the people to stand against the corrupt American system and fight for basic human rights that everyone is entitled to. There should not be a fight, but there is. There has been, and it will continue until the system is truly changed to serve everyone like they promised. 
The Black Lives Matter movement is particularly important to me because most of my life up to this point, I've been influenced by so many black people who have shaped me in ways unimaginable. From my childhood friends, my mentors, music teachers, and my family members I have felt so closely connected to, I feel so enraged about the current state of the country and bias against people who I have felt so much love for. Fighting for your personal community is a form of advocacy I have been exercising. Contributing to this movement and understanding why it is so important, is part of my own growth through continuously learning about shared worries black people around me and nationally have.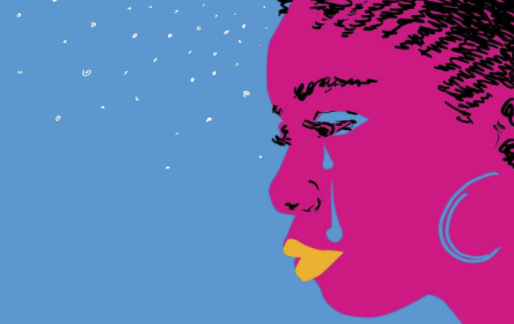 The worries black people share nationwide through social media outlets like Twitter and Instagram, have educated me and have brought awareness to issues that are far from the surface. As I've read and read through countless posts, articles, and looked at pictures, it instantly made me think if everyone deeply affected by the issues at hand have been taking care of themselves. It made me worried that the strong black people I am so inspired by through their bravery, were looking within and finding ways to stay in touch with themselves. Mental health during these times is incredibly important because sharing with the world your traumas and fears can be draining, so recharging is essential in the restoration of power. Through restoring oneselves power, your voice will be used to its full potential and clearly heard by those like me who are allies. 
Self-Care & BLM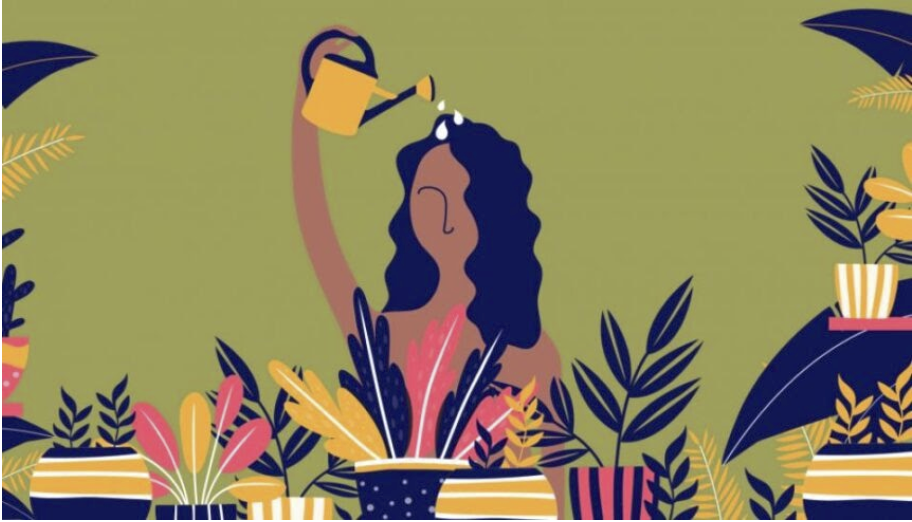 Many people don't think that self-care is important during these times because there are greater problems to worry about and advocate for. However, advocacy looks different for everyone, and can actually be tied to anything relating to the honoration of black lives. For example:
Painting/Drawing: Painting and drawing are effective ways to perform self care because your focus will be turned over into your art instead of everything else. The problems going on don't have to be ignored, but instead brought to light through art. Painting and drawing your feelings can help liberate your mind from the stressors contributing to your current worries.

Journaling: Journaling is a way where you can be completely honest with yourself and spill everything you have been feeling onto a piece of paper that no one else has to read. This will help in the organization of thoughts and feelings, making it easier to understand yourself and your feelings. This can also help you realize what you truly want to use your voice for the next time you speak up.
Reading: Reading is a form of escape from the real world into other stories that have nothing to do with you. Pulling out a book to read can help ease your mind but also give you new perspectives as you go. By reading books by black writers, you can take a trip into one of their stories and connect through their words.
Exercise/Dancing: Having feelings of frustration can psychologically be released through exercising. Dancing, more specifically is a gift that can be twisted in a way to serve you physically but also mentally. It is exercise, but also a fun activity to do with your family and friends. During these tough times, putting on music by black artists and dancing will be a way to enhance black artists' voices through your own self care.
Listening to Music/Making Playlists: alongside dancing, listening to music can be a great way to amplify black voices. The stories hiding within music can be an escape from reality, similar to reading books, and you get exposure to the works of art that these artists hold dear to their hearts no matter the genre.
My preferred self care activities would be dance and listening to music since they come hand in hand. Dancing has always been a way for me to destress and recharge myself. During these times I have dedicated myself to learning some dance routines to songs by black artists that I admire. One of these artists being Lizzo. Lizzo is not only an icon of being confidently beautiful, but an inspiration to the black community in general. A black successful artist who has done nothing but spread positivity and light; she should be celebrated through times like these. Black lives matter, her life matters, her father, uncles, cousins, brothers lives matter, and all of her black fans that she inspires matter. 
More on BLM and Music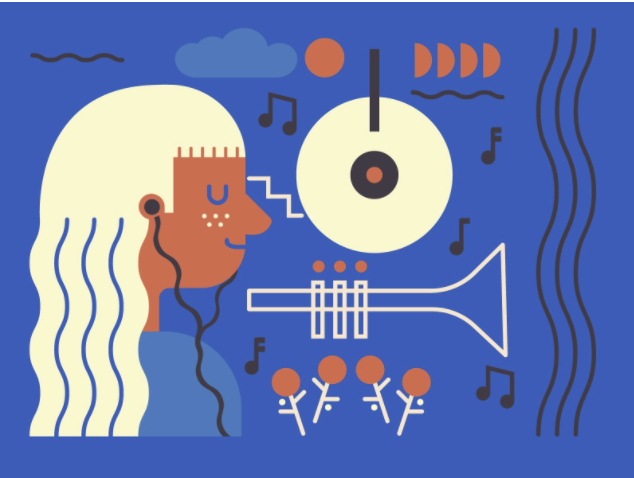 I decided to make a BLM Playlist and put together songs that I have been listening to throughout this month. There's a variety of genres included within the playlist so you can either skip around or listen directly through the whole playlist. I recommend listening to the whole playlist because new black creators can be exposed to you, and by streaming their music as a form of self-care, their voices will be magnified. Black lives matter, these artists' lives matter, their fathers, uncles, cousins, brothers lives matter, and all of the black fans that these artists inspire matter. Here is the link to my playlist:
https://music.apple.com/us/playlist/blm-explicit/pl.u-Ymb09NqTP8Pm8G9
I urge everyone to engage in a form of self care during these times. The Black Lives Matter battle is nowhere near over and the movement needs activists who are strong and powerful. Restoration of power is essential in working towards a changed future, and we will get there. Like Lizzo once said:
"You know what I want above all things? I want people who are aware of my music right now, to believe in change."