Recently, I found this amazing app Daylio that allows you to quickly check-in and keep a daily journal of emotions and activities.
It is a simple two-step creation! Pick your Mood, Add related Activities, DONE. If you'd like it in an old school way, you can also add notes and keep a diary in the app. Daylio collects your recorded moods and activities in the statistics and calendar. You can explore the statistics monthly and yearly created from your log of emotions and activities.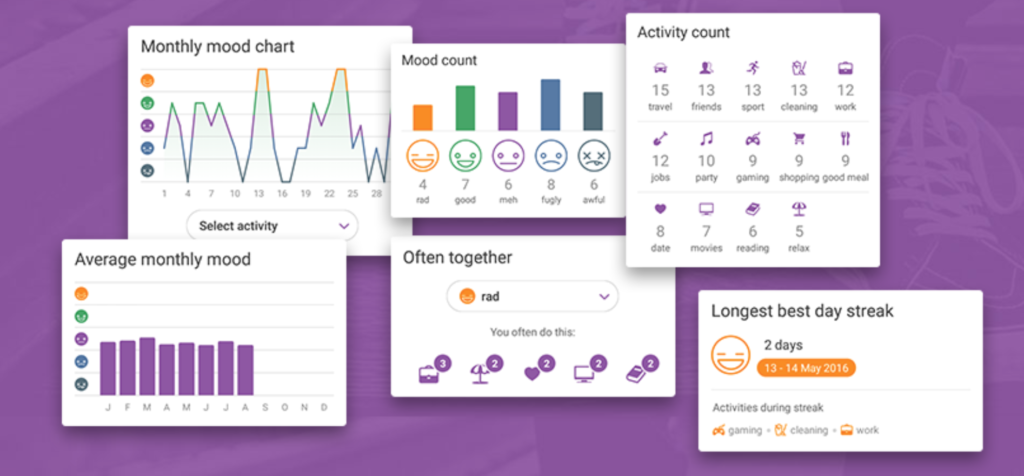 The entry takes just seconds, but it may help you in a powerful way. It allows you to understand your habits and discover your hidden patterns. You can find your pattern of activities and emotions and explore how they are interconnected.  You can further use Daylio to create some useful habits and patterns like running, eating more healthy, or waking up earlier to become more productive.
Check out the video here to learn more about it:
It is both available on Google Play and App Store. Most importantly, it is FREE!