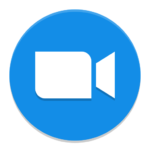 Are you also using Zoom as the digital tool for communication and classes as school moving toward a virtual space?
Updated COVID-19 Resources from Zoom (4/14/2020)
Please find this collection of useful resources Zoom basics:
Learn to use this tool to maintain communication in the school community and spread knowledge, love and care to students and families today.
Update March 16, 2020
Zoom CEO Eric Yuan Is Giving K-12 Schools His Videoconferencing Tools For Free in response to the COVID-19 crisis. Zoom is temporarily lifting the 40-minute time limit on free Basic accounts for schools affected by the Coronavirus.
Step 1: Sign up for a free Basic account using your school's email address.
Step 2: Fill out the information for your school to remove the 40 minute time limit for anyone on your school's domain after verification. Personal email addresses such as Gmail, Yahoo, or Outlook are not eligible.