Arete Education and The Lab School aim to register at least 50 youth (ages 18-22) and 50 adults to successfully apply for and gain part-time or full-time employment as Census field workers, office workers, and/or supervisors in Mott Haven by March 2020. 
The Bronx is a hard-to-count community: just over half of the households (56%) self-responded for the 2010 Census, compared to 75% of households nationwide. The 2020 Census will determine how funds are spent in communities on thing like roads, schools, and hospitals. The fewer people counted in the Bronx, the fewer Federal tax dollars are spent on Bronx schools, hospitals, roads, transportation, and other community programs.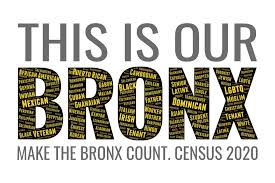 Arete will host Census Hiring Events on select Saturdays in February and March at the Lab School (360 E 145th Street, Bronx 10454)
February 29 (11 am - 2 pm)
March 14 (11 am - 2 pm)
March 21 (11 am - 2 pm)
March 28 (11 am - 2 pm)
Census 2020 jobs in NYC pay $28/hour, include flexible hours, pay weekly, and include training.
2020 Census Job Qualifications
You may be eligible if:
• You are a U.S. citizen.
• You are at least 18 years old.
• You have a valid Social Security number.
• You have a valid e-mail address.
• You complete an application and assessment questions. (For some positions, the assessment questions may be available in Spanish; however, an English Proficiency Test may also be required.)
• You are registered with the Selective Service System if you are a male born after December 31, 1959.
• You pass a criminal background check and a review of criminal records (including fingerprinting) as part of the Census Bureau's hiring process.
• You do not engage in any partisan political activity while on duty.
• Your current employment (including law and regulatory enforcement jobs) is compatible with Census Bureau employment (reviewed on a case-by-case basis).
• You are available to work flexible hours, including days, evenings, and/or weekends.
• You commit to completing training. (If offered a job, you will be paid for this training at a training pay rate.)
Most jobs require employees to:
• Have access to a vehicle and a valid driver's license, unless public transportation is readily available.
• Have access to a computer with Internet and an e-mail account (to complete training).
Engage Others | Share the Campaign
For More Information: Census 2020 Afterschool Toolkit