Meet Stephanie Polanco Serrano - a third year student at Lehman College studying Psychology!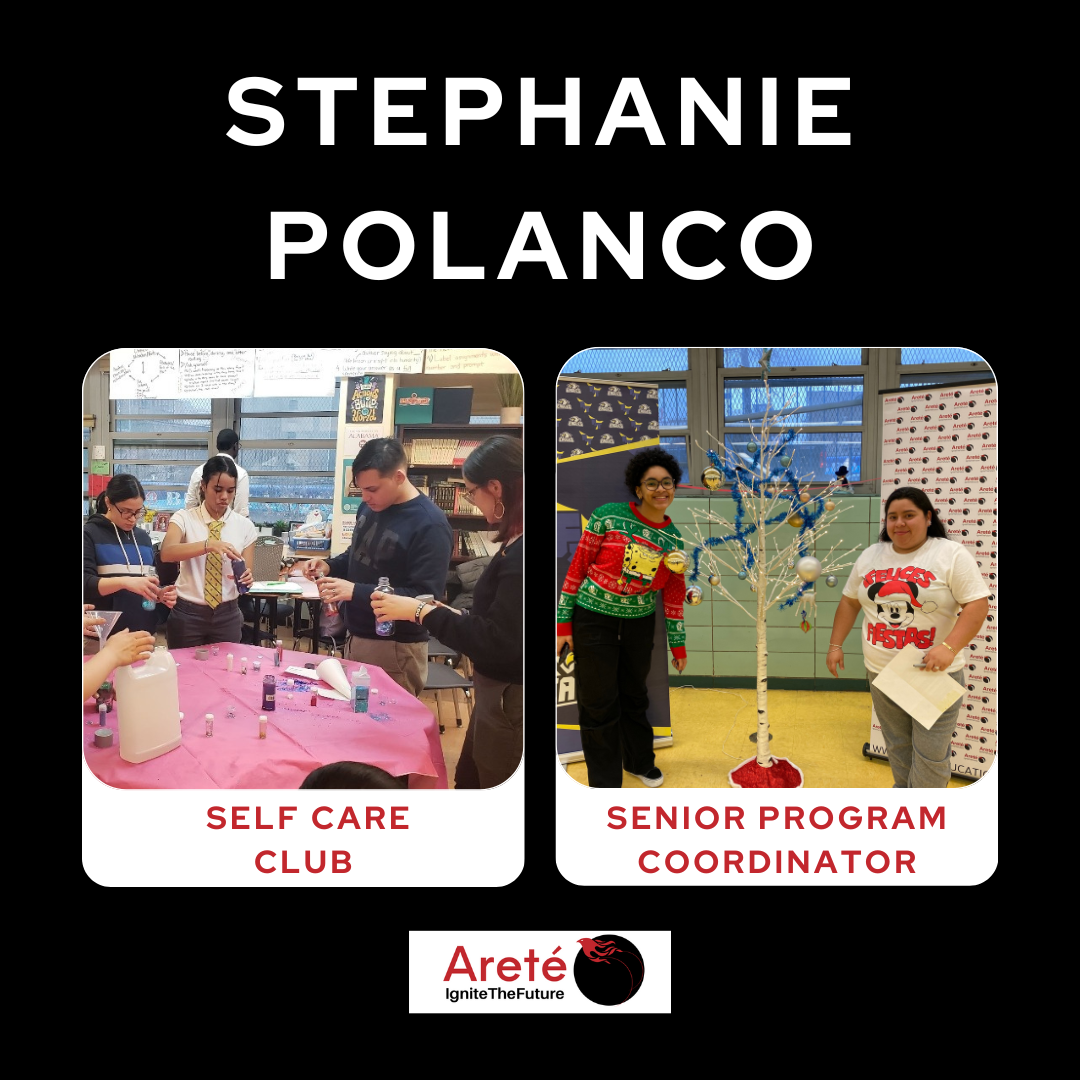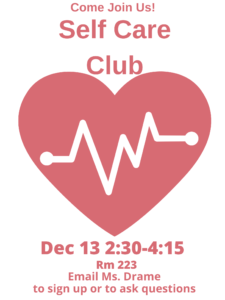 Her journey with Arete started when she was a high school student at The Laboratory School of Finance and Technology where she had the brilliant idea to start up the Self Care Club! Stephanie recounts that starting up this club helped her emotionally because the focus of the club was to offer a space where one would take care of themselves through different artistic activities. This outlet allowed her and other participants to learn of various ways to practice self care! Professionally, she gained communication skills and learned how to take initiative when she had to propose the idea to Arete Executive Director at the time, Sarah Benis Scheier-Dolberg, in order to get the club up and running. She also mentions that she felt connected to Arete and our mission because she felt that her voice was heard and as a student she felt that her idea of starting up a club was validated and taken seriously. 
Stephanie also became a tutor as a high school student during the pandemic. Stephanie chose to become a tutor because she felt that helping students academically would not be challenging to her as she was in good academic standing. Another big factor in taking up this opportunity was being motivated by a former middle school teacher, Ed Martinez, who presented this opportunity and encouraged her to form part of the program. In the end, it worked well as she was able to solidify her teaching and time-management skills and gain different service skills. As Stephanie puts it, "this role helped me grow because I learned how to serve my community!"
Now, her role within Arete is Senior Program Coordinator. Stephanie oversees Arete's afterschool programs at their various sites, on top of many other responsibilities! Currently, she is located at P.S./I.S. 155 to help the program function and flourish. 
Stephanie is grateful for Arete because they foster an environment where she can develop professionally. They provide her with opportunities like participating in trainings and professional development sessions. Being part of those things has helped her realize what it takes to be a part of a successful working environment. She continues to benefit from Arete because she feels security in the role she currently has and underscores that within the organization, there is a sense of trust and unity amongst her coworkers! As a college student, she is also extremely thankful that Arete works around her school schedule and does not penalize her for being a student unlike other college students her age who do not have the same privilege.