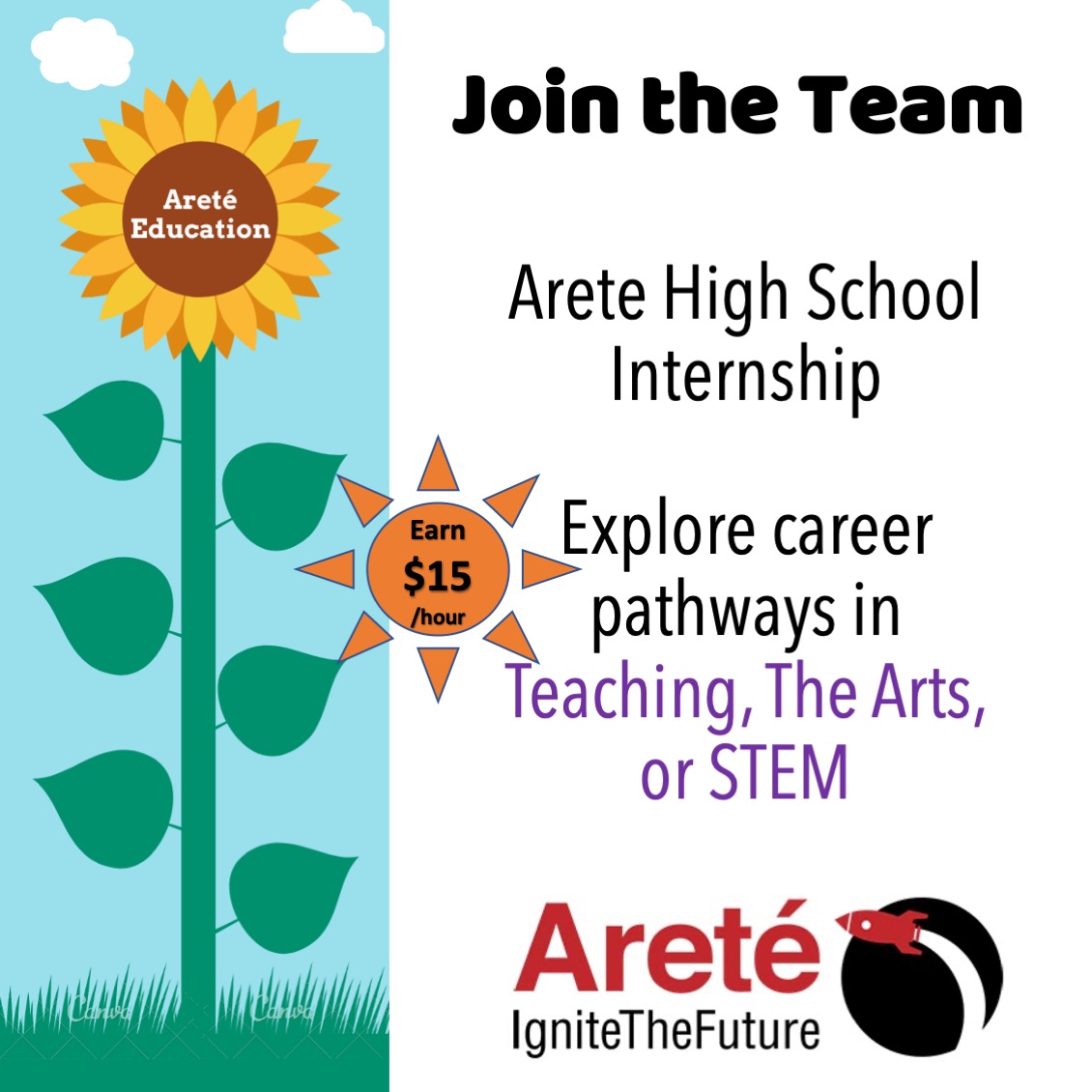 Please consider joining our team of talented high school students in Mott Haven.
Job Description
This fall, we are offering three pathways for the Areté internship - Teaching, Arts, and STEM. All internship pathways allow high school students to explore career options, develop job readiness skills, and give back to the larger school community through service. Regardless of which internship pathway you maybe offered, we expect excellent performance in all of the following areas listed below:
Responsibilities & Expectations
Availability to work afterschool and/or weekend hours (8-12 hours per week)
Active participation in (remote/in-person) weekly staff forums, team meetings and professional learning sessions.
Ability to adhere to Areté and NYC DOE guidelines for online conduct.
Access to computer and reliable internet during weekday hours.
Timely arrival to virtual learning synchronous sessions.
A commitment to excellence in your work with others as demonstrated by your positive and caring presence with colleagues and members of school community
Collaboration with colleagues and supervisors
Willingness to reflect on strengths and areas for growth to improve individual and team performance
Friendly and open communication
Regular communication with supervisors and Areté headquarters staff (email, phone)
Ability to learn and use Zoom and other online learning platforms as needed.
Qualifications
Current high school student in Community School District 7, NYC DOE.
Prior internship experience with Arete Education preferred
Arete supervisor recommendation to fall internship preferred
Effective written and verbal communication
Ability to:

manage time effectively
go the extra mile and/or try something new
be empathic and listen to others well
proactively identify and resolve problems
be polite, positive, and professional in all communications