---
When Dr. Ramon Gonzalez envisioned that a small non-profit could be the difference maker for kids in the South Bronx, he created a legacy in Mott Haven. Every student coming through the doors of The Laboratory School of Finance and Technology can and will reach their full potential.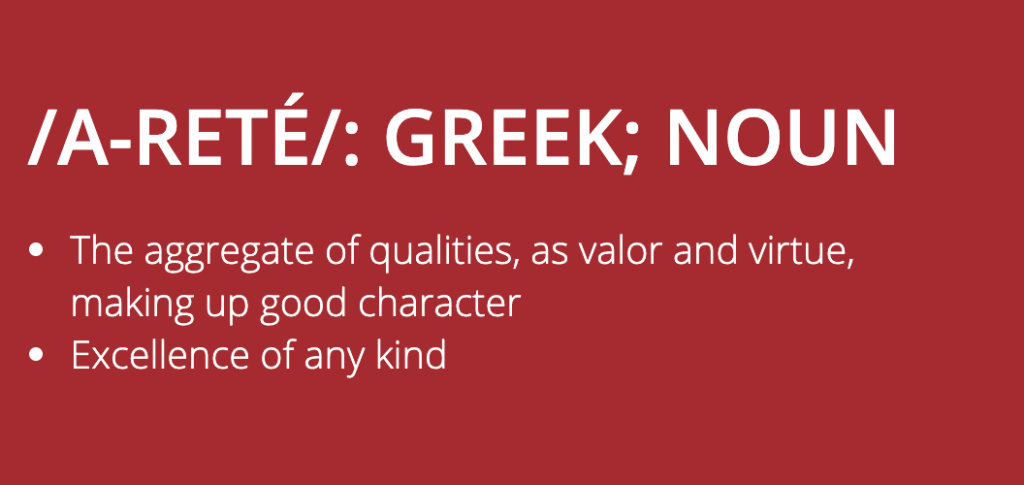 Arete, the notion that excellence is virtue, that investing in human potential will create positive and lasting change: that is who we are. Those are the ideals we embody.
Before the pandemic, we served our community by providing free services that expanded the school day with afterschool programming in the arts, STEM, fitness, SEL, and academics; free services that expanded the school week through Saturday Academy; and free services that expanded the school year through our Summer Bridge Arts Institute. We expanded career pathways through internships, leadership programs, College Office staffing, and college visits. We served the Mott Haven community through food and coat drives, community events and celebrations spotlighting youth achievement, and providing greater access to technology. From 2012 to 2020, Arete dedicated itself to cultivating excellence in the youth we served.
The past nine months of the pandemic have transformed the terrain of the afterschool sector and presented a call to action for Arete to respond to the dramatic humanitarian, mental health, and economic development needs of our students, families, and neighborhoods.
We have learned that in the current pandemic setting, youth can reach their full potential, and we have to work differently to set the conditions for youth to flourish.
We have had limited access to school buildings to run Extended Schools programming. When the school buildings are open, we run program at just 15% of the capacity of pre-pandemic operations. Instead of 350 students in the building afterschool each week, we have 70 students.
We are working remotely; we are engaging volunteers; we are hiring and training youth. We have seen an outpouring of public financial and volunteer support from individuals and foundations who are dedicated to the success of youth in Mott Haven. We have channeled new funds from individual donors and foundations to feed our families, staff our family help hotline, provide wifi and computer access, and expand our paid internship programs for youth.
Our older students do not have the luxury to attend afterschool programming online; they are caring for siblings inside all day, struggling to connect via dropped cell and wifi connections, overwhelmed by the amount of time they are asked to be learning in digital spaces, and supporting caretakers who have lost jobs and homes during the pandemic.
Our approach to nurturing youth excellence in the pandemic has been to provide new, one-on-one tutoring and small group afterschool instruction and to pay, train, and hire our students and graduates to offer those services; to continue providing essential academic afterschool offerings (credit-bearing courses, book clubs, 8th grade algebra, debate); and to seek outside investments to provide food, PPE, school supplies, computers, and hotspots to our families.
The results have been inspiring. The creativity, passion, and expertise of our more senior staff has been funneled into our academic afterschool offerings and our expanded career pathways in teaching, the arts, and STEM for our students and graduates. Half of our staff are program alumni who work alongside our 35 high school and middle school students in paid internships to provide peer-tutoring and youth advocacy through the arts. We have raised over $120,000 (10% of our annual budget in 2020) in new funding sources to provide humanitarian aid and digital access for remote learning to our families in Mott Haven.
There is so much more to do in 2021.
Our work begins with gaining financial stability in 2021. We have weathered significant financial losses in 2020 due to unprecedented strains on state and city budgets due to the pandemic. Delayed reimbursements from the city and state agencies who provide roughly 75% of our program budget have threatened our ability to continue our programs uninterrupted in 2021.
We have not yet cut services to families based on the economic crisis in the city. For nine months we have thrived despite city and state budget cuts to the non-profit sector and specifically afterschool programming. We continue to seek public support for our work in 2021 through partnering with the Robin Hood Foundation, Hayden Foundation, Heckscher Foundation, Rockefeller Philanthropy Advisors, Gen Next, and the Tracy Family Foundation and through individual donor support. In 2020, we saw a $200,000 increase in foundation support (200% increase from 2019) and a $40,000 increase in individual donor support (200% increase from 2019). We are eager to see those numbers continue to soar in 2021 as we work to expand investment in Mott Haven youth.
We believe we have the talent, history, and vision to continue cultivating excellence in Mott Haven youth. We are eager to grow our programs to support our neighborhood in the South Bronx and explore new collaborations in Harlem to support schools and families interested in partnering with Arete in 2021.
Looking back, looking ahead, we are committed to training, empowering, hiring, and bringing out the full potential in our youth.
---
---