Hawa Fisiru is an outstanding senior at The Laboratory School of Finance and Technology who has shown tremendous leadership and excellence with her involvement in school activities, working with Arete, and earning an apprenticeship with JPMorgan through the CareerWise Partner Program.
She first heard about the CareerWise apprenticeship while she was in 10th grade. After being accepted into the program, she commenced her work with JPMorgan in 11th grade. Her apprenticeship is expected to continue well into her first year of college.
As a senior in high school, her typical weekday models a split school-work schedule. In the morning, she attends her classes where she takes multiple Advanced Placement (AP) courses and manages to plan senior activities and meet with administration as the Class Council Vice-President. While at school, she prioritizes her academics and also takes on an additional role of advocating for students' needs and wants.
Once the clock hits 12 pm, she heads off to work. Her role as an apprentice focuses on working in corporate investment banking, specifically with trading and foreign exchange. Recently, Hawa was shadowed in her work in Manhattan and interviewed by a production team from JPMorgan and the Atlantic to discuss her time with JPMorgan as an apprentice and learn about her story.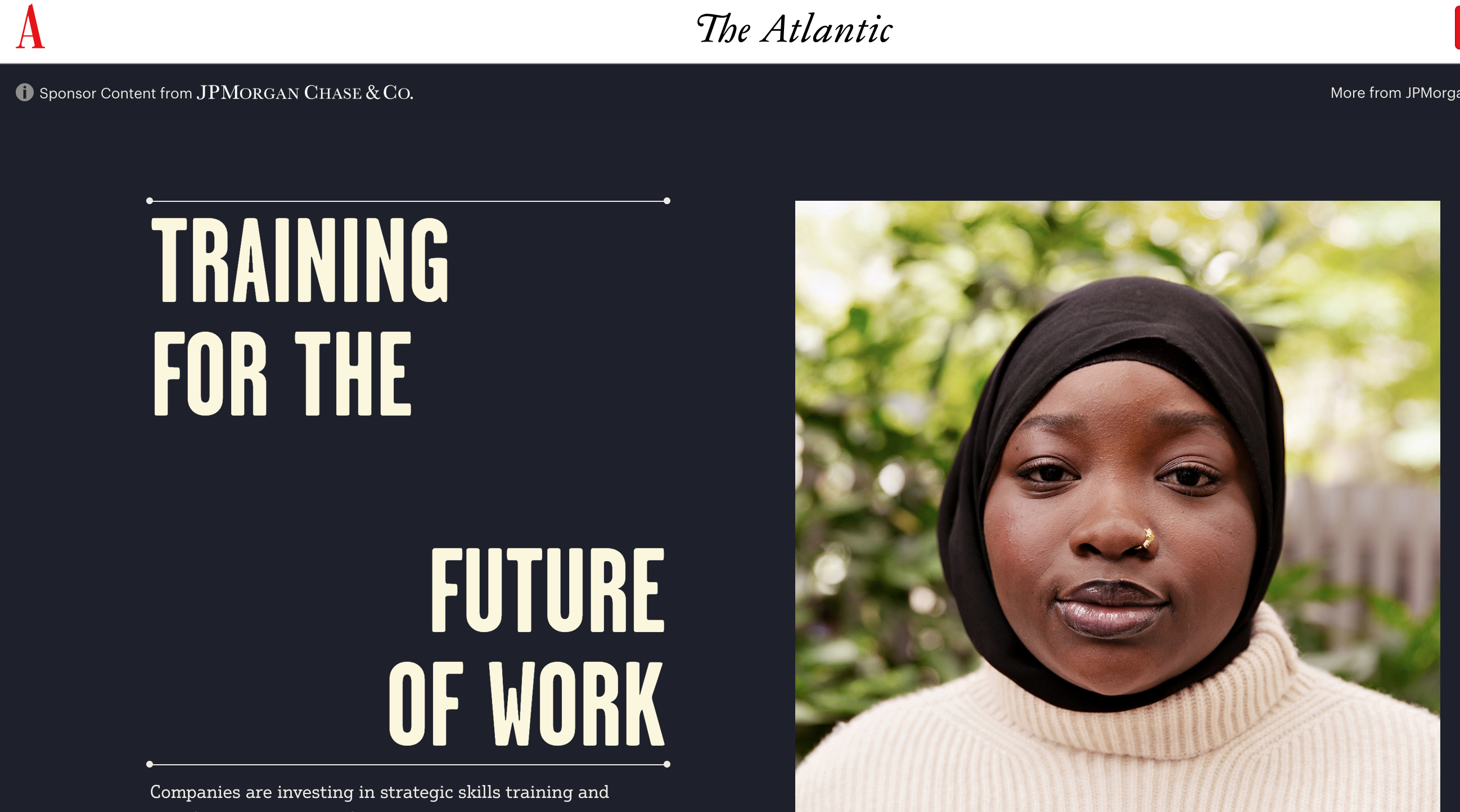 During this conversation, she was asked about her time as an apprentice, what she has learned thus far, the meaning of family, and what got her to where she is right now. Hawa's poise and brilliance will be used to promote the Career Connected Learning Program.
Not only has Hawa been a proactive student in school and throughout her internship, but she also displayed excellent humility and maturity through her involvement with Arete. She worked as a tutor during the peak of the COVID-19 pandemic when learning transitioned from in-person to online. Every other day, she tutored two students in different subjects in order to keep them on track with handing in assignments and retaining the information during this difficult time. When schools opened back up, she remained as a tutor and took on an additional role of being a teaching assistant. Through these responsibilities, she learned to work with students of different learning levels and teaching styles. She also refined her skills of compassion, communication, and patience. Although these roles taught her that she does not want to go into education, it taught her how to communicate with others and provided her with a sense of fulfillment by patiently assisting students in need!
Currently, a lot of her time is spent going through the college application process. She is applying to various schools in the city in order to continue working for JPMorgan while also taking her education seriously. Some schools she plans on applying to are NYU, Barnard, Fordham, and Columbia University, Columbia being her dream school. Hawa expressed that even though the application process is arduous due to her various roles and responsibilities, she is still giving it her all to submit all her application materials in order to get into a good school post graduation. "It's stressful, but I'm getting it done!"